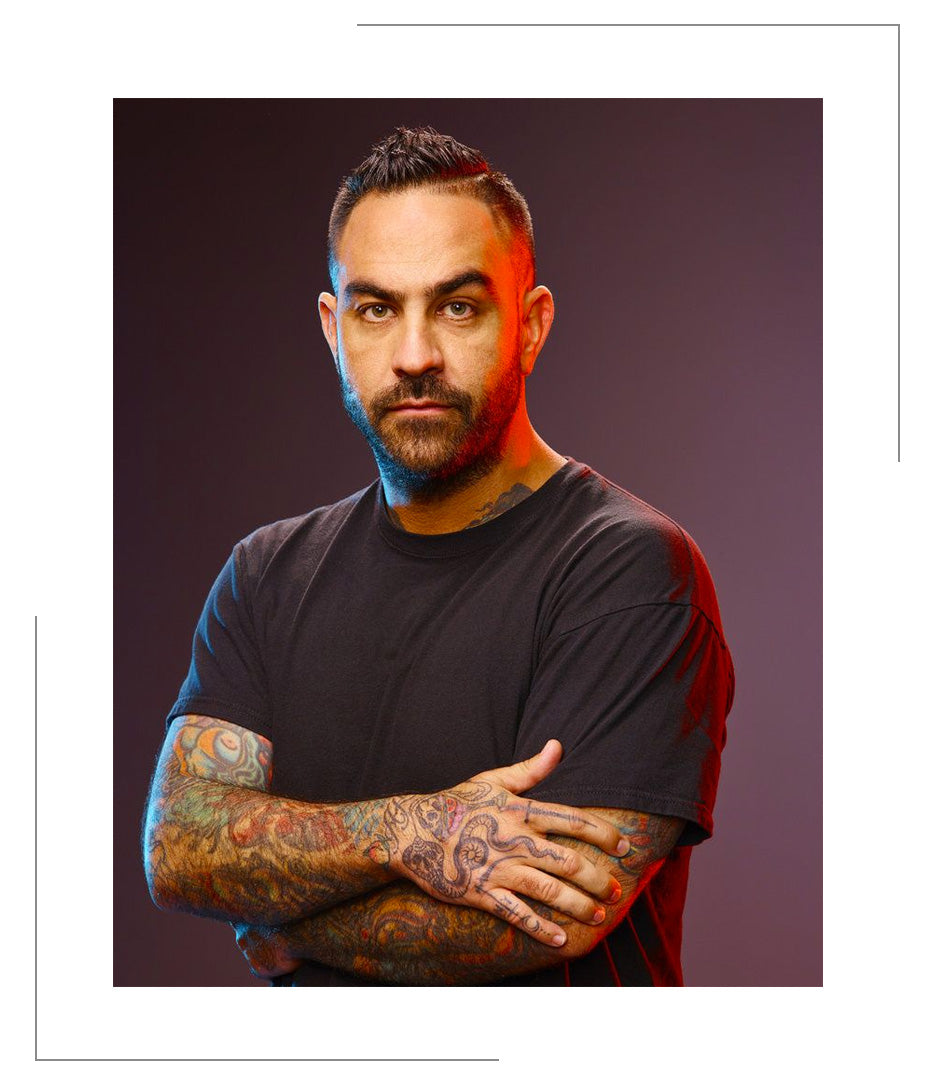 The Vision
Chris Nuñez has been honing his craft for 30 years, starting with street graffiti in Miami and moving up to play a leading role in bringing tattooing to the global TV industry. While critiquing tattoos for both Miami Ink and Ink Master, he became increasingly aware that not everyone walks away from a tattoo studio with beautiful body art. He came across many tattoos that didn't heal properly, became infected, and caused scarring.
Chris envisioned a product that would help heal skin and diminish skin trauma. He wanted something for both tattoo virgins and tattoo collectors alike - to speed the healing process and retain the beauty of that first tattoo or to minimize the damage from a bad tattoo. He imagined a product that could be used for each stage of the tattooing process.
He brought his concept to one of his closest friends, Arthur L. Handson III. As the owner and CEO of biotechnology company BioBlasting, Arthur started researching products that would fit Chris' exacting criteria. While BioBlasting evolved into a brand synonymous with high-level
 disinfecting and cleaning products, Chris and Arthur continued refining their formulation for a unique tattoo care line.
After 12 years of hands-on testing, it is finally complete. Begin your tattoo journey with Chris Nuñez Tattoo Care. Keep your skin healthy and your tattoos vibrant and beautiful.
Purchase Tattoo Care